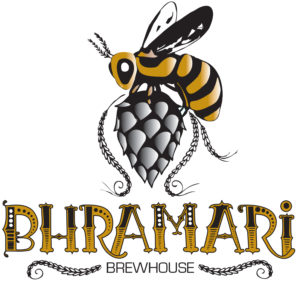 Our chef inspired beers are unique takes on familiar styles with an emphasis on balance. We take inspiration from nature, travel, music, and the farmers in our back yard to bring you new and exciting flavors and recipes. We guarantee a new and tasty experience with every pint. Our cuisine is elevated and exciting. Our seasoned chefs are forging relationships with local farmers to bring fresh local ingredients to our tables. Each dish is designed around our love of beer — whether it's beer infused ingredients or the perfect pairing compliment. Our taproom showcases some of the best beers Western North Carolina has to offer, and of course, a line-up of our own tasty brews. Meet us on the deck or inside for drinks and small plates.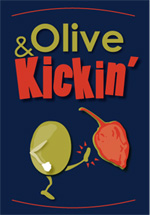 Olice & Kickin' is a purveyor of extra virgin olive oils, balsamic vinegars and spices. Let's meet and share our gourmet tastes at Olive & Kickin' in Asheville.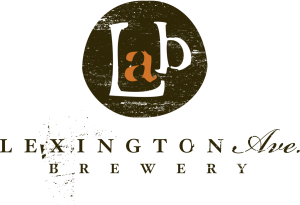 Lexington Avenue Brewery (The LaB) is located in the heart of downtown Asheville. Their line up of freshly made beers are created in their 15bbl Brew house which is located on the premises. In addition to a seasonally diverse menu that includes many vegetarian and gluten free options, The LaB also raises its own Black Angus Cattle on a local farm in Leicester, NC. They send spent grain from the brewery to help feed the cattle making it a true Brewery to Farm to Table experience. Be sure to check out their back room for live music shows each week. Their website and current beer/food offerings can be found at www.lexavebrew.com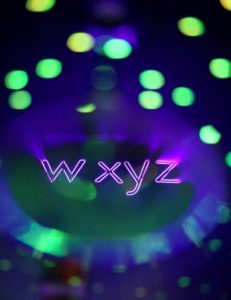 WXYZ® bar serves a varied and seasonal beer selection, including microbrews and favorites from local breweries. The list is ever changing, but a few must-try breweries are: Asheville Brewing Company, Highland Brewing Company and French Broad Brewery. Our Asheville bar also offers an extensive wine list, with more than 40 hand-selected varietals to choose from, by the glass and by the bottle. Looking for a nighttime nosh? Sample straight from the bites menu, starring small plates like the fromage tasting plate, crisp flat breads and a panini fromage (fancy grilled cheese for grown-ups). Embrace your inner sweet tooth with our cheese cake or truffle tasting from the French Broad Chocolate Company.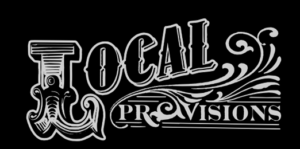 Local Provisions pays homage to the cooking traditions of the South, while incorporating innovative technique and progressive flavors by executive chef Justin Burdett. Through his cuisine, Burdett recreates the comforts of home with a refined edge. Local Provisions connects the community through a sense of place – as both a gathering place for family and friends and through the celebration of good food.   If it can be made in house, it is, and if we're able to source locally, we do.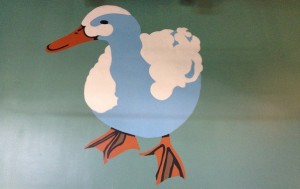 The name White Duck Taco Shop originates from a nickname the Chef earned when she frequently got excited and talked too much to the kitchen staff. They called her "La Pata Blanca" which means White Duck.We take restauranting seriously and are Living Wage Certified for all staff from the front to the back.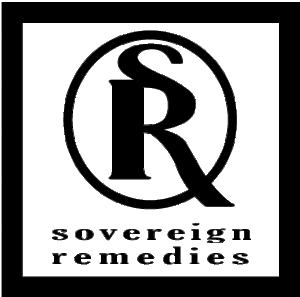 Both our beverage and food menu are driven by our relationships with local farmers and foragers.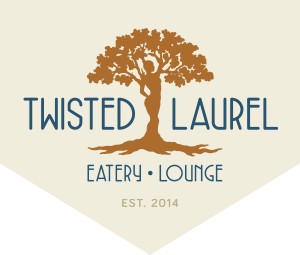 Whether it's family dinner or a quick business lunch, Twisted Laurel has the fresh Mediterranean-inspired menu you've been looking for. With locations in downtown Asheville and Weaverville, you don't have to go off the beaten path to discover consistently great food in an unbelievable atmosphere at a price that allows you to order dessert.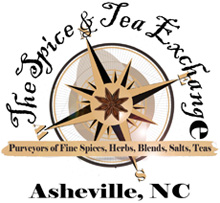 We offer the finest herbs, spices, teas, exotic rices and sea salts. We carry many hard to find spices and products you cannot find in your grocery store. We personally make sure our product is fresh, fragrant and of the highest quality. We package by the ounce, which allows you to experiment as you journey through our wide selection.We have prepared over 75 signature blends and rubs. Our unique blends are our own special recipes hand-mixed in our store to perfectly season your steaks, chicken, pasta, and vegetables or add incredible flavor to your dips and side dishes. We like to think that we make cooking both exciting and extremely easy.

Strada takes the history of old family recipes and concepts and adds fresh ingredients. Strada also offers a full Italian bakery offering fresh baked choices daily. A stone oven was installed to bake the bread and pizzas for the restaurant to give it that fresh hearty taste.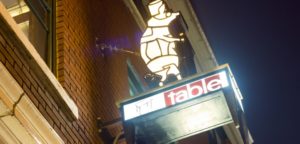 Table is a small, seasonal, New American restaurant in the heart of downtown Asheville. Always inventive and at times whimsical, chef Jacob Sessoms' daily changing menu is inspired by a wealth of American culinary traditions, paying particular homage to the South. Upon opening the doors in 2005, Table committed to supporting, celebrating, and showcasing regional and sustainable agriculture. Jacob and his team foster long-standing relationships with farmers and purveyors in Western NC and throughout the Southeast.
Complimenting the critically acclaimed cuisine is an equally intelligent and imaginative wine and craft cocktail list, represented both in the dining room and upstairs at The Imperial Life cocktail and charcuterie lounge. In the intimate dining room and at the small chef's bar, a welcoming staff of service professionals ensure that guests are comfortable and well-informed.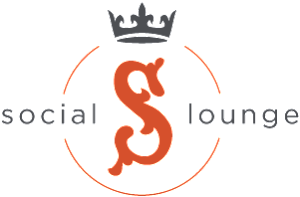 The term "social" stems from the Latin word socii, which means "allies." No doubt you'll gain a few of them when you patron The Social Lounge, where craft cocktails, local brews, and great food mingle in a lively, cosmopolitan environment. We offer an array of original craft cocktails blended from fine liquors and house-made elixirs, international wines, and an assortment of local beers on tap. Our food menu features cocktail-friendly small plates and bites to share.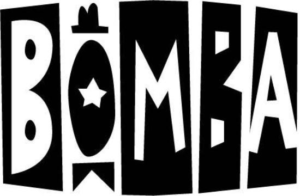 The newest venture from Hector Diaz, Bomba is a small bites, quick service cafe and bar with a European feel! Also a scenic outdoor patio in the heart of Pack Square.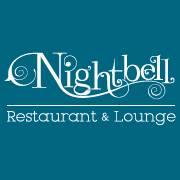 Here you'll enjoy Chef Katie Button's masterful American food creations, served small-plate style. Enhance the meal with our playful and original craft cocktails, distinctive wines and spirits from all over the world, and local draft beers.  Finish with a decadent dessert for a truly unique dining experience.Nightbell is a member of Heirloom Hospitality Group, the family business that also owns and manages the nationally acclaimed Cúrate bar de tapas.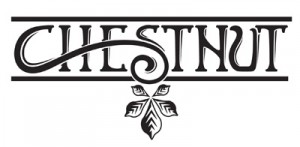 Within walking distance of popular downtown attractions, Chestnut features world class entrées, served by warm and gracious hosts, in an inviting setting that is perfect for a busy lunch on the go, or a special meal to top off your day.

Voted best chocolate shop in Western NC for twelve consecutive years, The Chocolate Fetish has been supplying discriminating chocolate lovers with handmade American and European artisan chocolates since 1986. Featured are Americas BestTruffles™ and Ecstacy Truffles™ ranging from the familiar Milk Chocolate and Bittersweet to the more exotic Ancient Pleasures (cayenne) and Dragon's Sigh ( wasabi). All signature products are handmade using only the finest ingredients without chemical preservatives or vegetable oil. The Chocolate Fetish, Asheville's only independent family owned artisan chocolate shop, has received national and international attention from Los Angeles Times, Chocolatier, Southern Living, Marquee, Our State, Sky and Candy. Enjoy and Give the Best™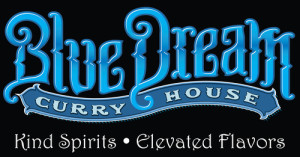 Blue Dream Curry House is an international journey of flavor. Serving curries from around the world, and local beers at an affordable price using high quality, fresh and locally sourced ingredients. We will always pay a living wage to our employees and take care of the Earth, while supporting the local economy of Asheville, NC in every way possible.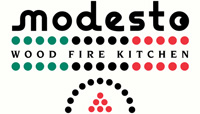 At Modesto we work within certain critical parameters – a "fine dining" experience of value that anyone who wants to eat out can afford; beauty in all areas of cuisine and ambiance; food that is challenging, passionate, and delicious; and the paramount belief in health for our patrons, our employees, and our management. Food can be pushing the boundaries of cuisine, while also being health conscious and affordable!
Asheville Bee Charmer
Asheville Bee Charmer is a locally owned company with a mission of connecting communities by offering customers small-batch, regional-based local and artisan honey as well as promoting artists' unique, one-of-kind, bee-themed wares.

Farm Burger wants you to think about your burger – what it is and where it's from. Our burgers are made from 100% grassfed beef that is dry-aged and ground fresh. Our cows are raised on the sweet grasses of the southeast, and never fed antibiotics, hormones, or grain. Our menu is seasonal and sourced from local farms. Our space is convivial and comfortable – because eating is a celebration to be shared. Our food makes ethical eating easy.